Summer its at its highest pick, the continuous heat waves and busyness that Marbella experience's during this time of the year does not bring the best out it.
Thankfully there are still something's that remind us of this yearlong paradise.
Take passion fruit for example. Our passion fruit plant its raving with the small delicate and intense flavorful fruits. This heat its making the fruit ripe a bit sooner than expected and we are embracing every aspect of it.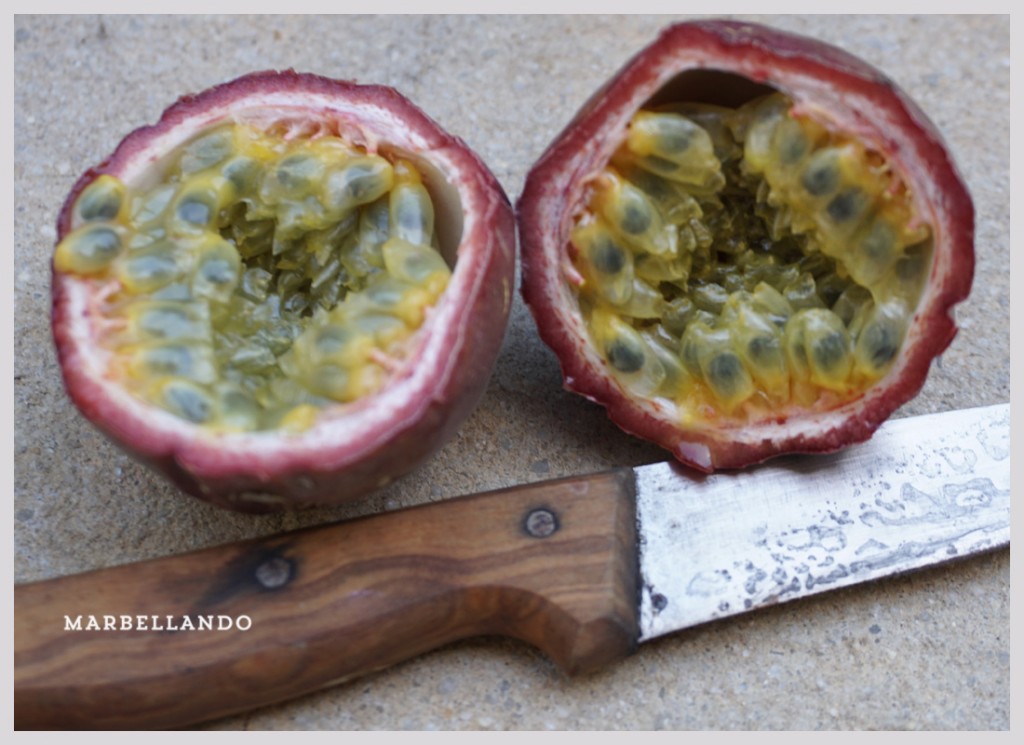 Our first plant came with us from North America, we planted it and it grew well but it never quite gave any fruits. A good neighbor who new our love for the fruit, gave us some Spanish seeds and this time the plant is doing spectacular, this is our third year of harvesting.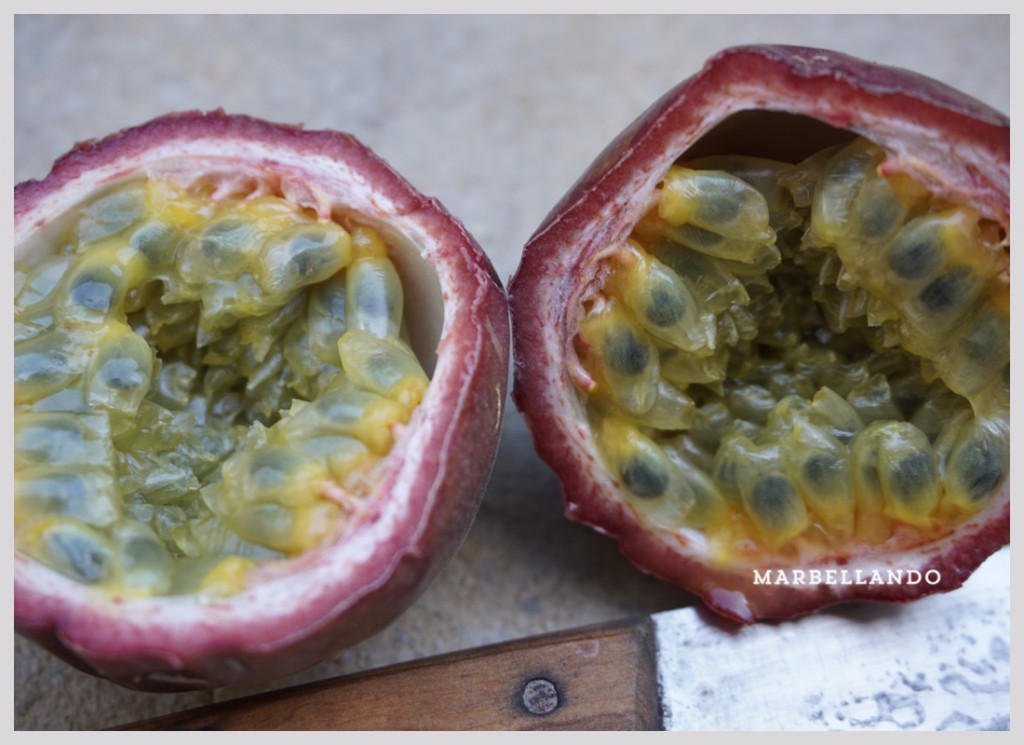 I have come to realize that passion fruit is not that popular in this latitude; friends often ask when they see the purple round fruit on our fruit bowl.
They have either never seen it or never acquire the guts to give it a try.
So in case you are one of those first timers, lets give you a quick guide to passion fruit.
This delicate fruit is meant to only be eaten the pulp, trouble is that you cant take the pulp without eating a good number of considerable big sized seeds, the seeds are not meant to be eaten, not because they taste bad, simply because the texture and, does not add to the flavor, they are seeds and simple don't have much in them. So how do you eat the fruit? Simple just crack it open in half, (our old neighbor in America used to say that this looked to him like monkeys brains, Ha.Ha, In a way I guess he was right) and either scoop out with a dessert spoon the interior and eat it like if it was soup. Or just get your mouth in that half and absorb it like if it was an oyster.
Passion fruit is, to me, very exotic, fresh sweet and acid at the same time.
I love to have them on their own but they are also fantastic on top of some Greek plain yogurt. Or with some quality vanilla ice cream.
If you have an strainer juicer you can make juice our of them but you are going to need a bunch of fruits to actually make a decent size glass of juice.
Locally if you are not fortunate enough as to have your own plant you can purchase them at Alcampo or Hipercor or on a fruit stand at the central market, when in season.