Just recently Holland & Barret opened a new outlet right on downtown Marbella.
This new venue, is specialized in all sorts of natural foods, seeds, vitamins and supplements.
Founded in 1920 Holland & Barret posses over 700 stores worldwide.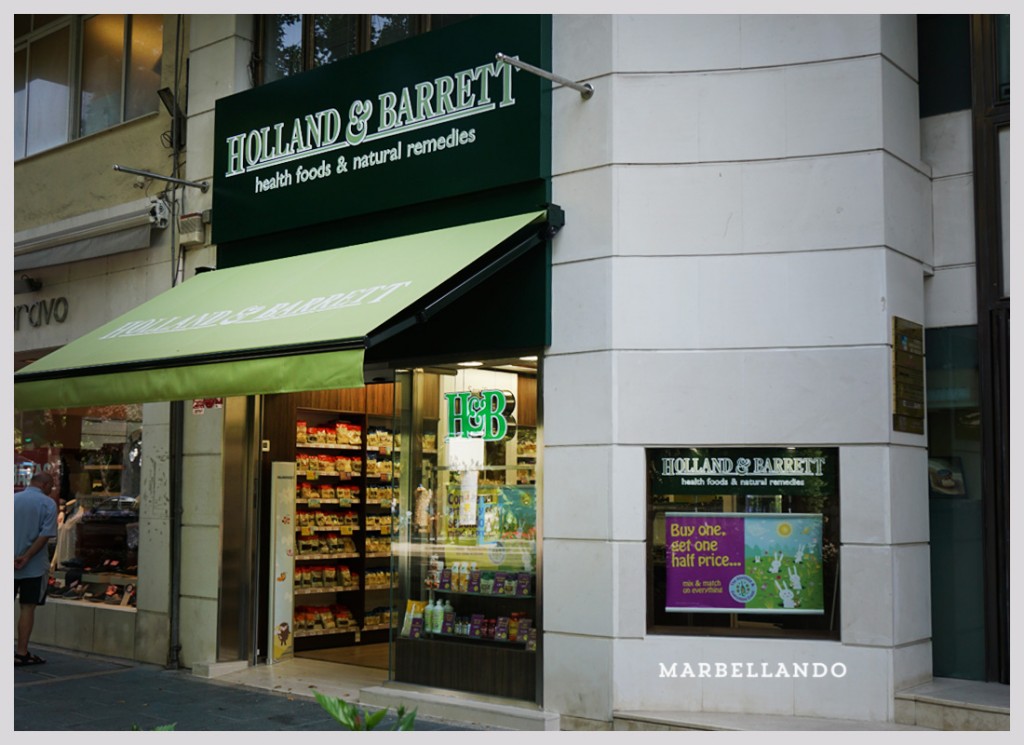 In our area they own another shop in Fuengirola and one more in Gibraltar. So we feel pretty fortunate to have them join us.
They boost a nice selection of dry, peeled seeds, dried berries, vitamins, drinks and health food in general.
Right now Holland Barret has have a buy one get 50% on the second unit for their opening promo.
We liked the well organized shelves, the clean and abundant array of goods.
The store is small but well stocked and the variety of items is quite unique.
Good luck to the and welcome to Marbellando!
You can find them at: Av. Ramón y Cajal, 7, 29601 Marbella, Málaga, or call them up at: 952 76 63 27