On our recent trip to Conil we bought some "Mojama".
Mojama is a delicacy made out of the tuna loins, the name comes form the classic Arabian and it meat "made of wax", as unappealing as this might sound mojama is good, rich and unique.
The texture of mojama is dry, chewy and meaty very much like a fish Jerky, the flavor is intense, salty, fishy rich jet delicate.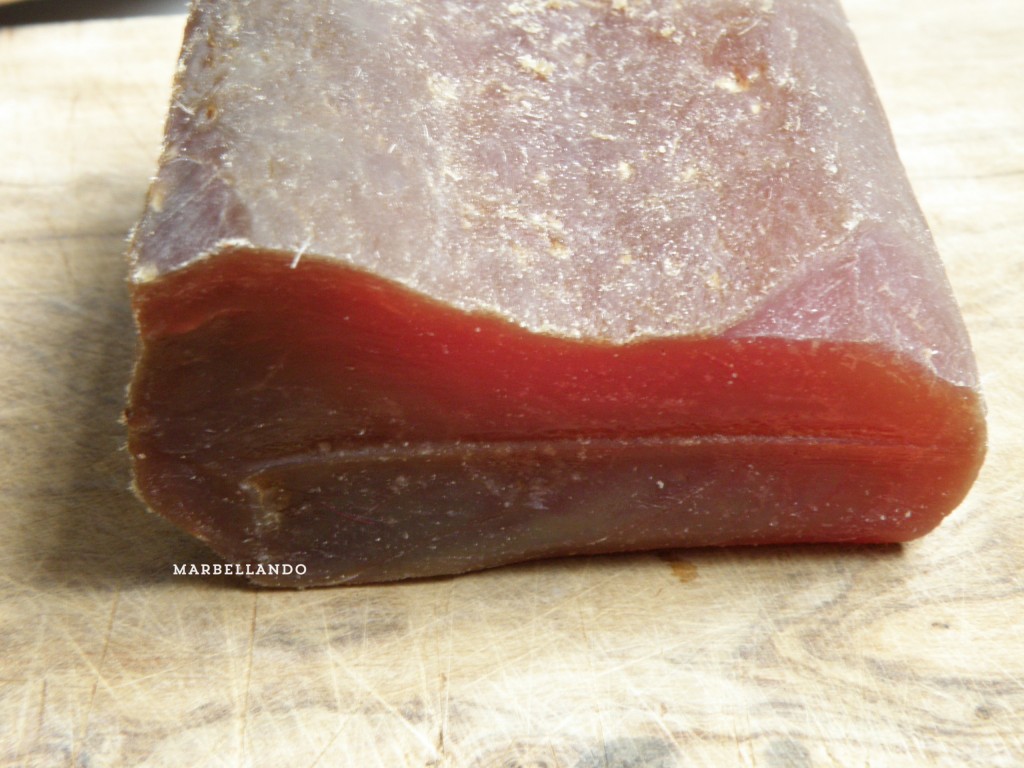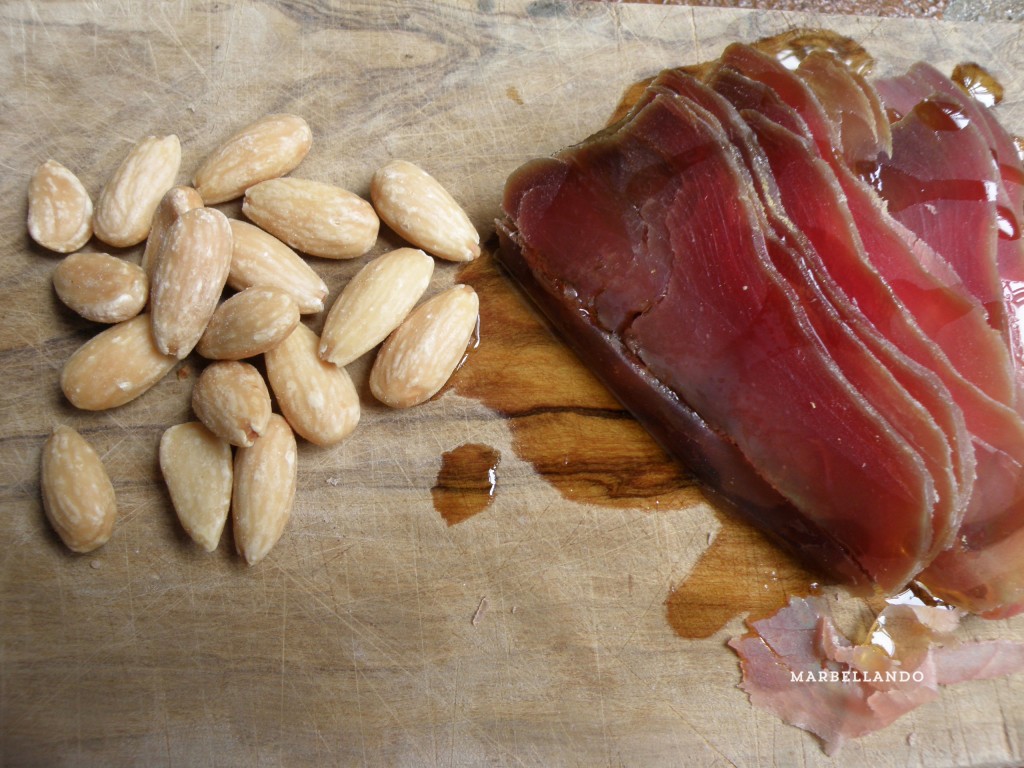 Normally it is eaten accompanied by some fried almonds and drizzle with some extra virgin olive oil. The olive oil moists the mojama and the almonds make for a great contrast in texture and flavor.
The nearby village of Barbate is the capital central of mojama making, to me Barbate does not offer anything, except for the great restaurant "El Campero" worth a visit on it own and a shop that carries a variety of fresh shellfish and other sea related goodies with great quality at fair prices.
In Spain there is a popular saying that states, "this is drier than a mojama" when something (food related or not) is jut very dry and still.